Random Sound Board for Windows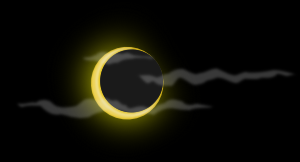 Want to give a treat to your Halloween haunted house guests? Random Sound Board is the perfect trick for the occasion. Just give it a directory full of spooky sound files and Random Sound Board will play them randomly. It is like a robot standing at a horror sound board, pressing random special effect buttons at some interval. With Random Sound Board, you can also specify a random interval between sound effects.
Download

Random Sound Board 1.0 is now available. The current build is 2008-10-25. See Change Log.
Installation
After downloading the archive, open up the zip file and double-click on the Install.bat that is located in the zip file. The software will install itself in "Program Files" and add itself to the Start menu.
An uninstall script is installed at the same time. You can uninstall this software at any time by clicking on "Uninstall" in the Start menu.
How to Use
Random Sound board is written as a command-line utility. To use it, you'll have to pass it three parameters. The first one is the directory that contains the sound files you want to play. The second parameter is the minimum number of seconds to wait before playing the next sound file. The third parameter is the maximum number of seconds to wait before playing the next sound file. Random Sound Board will pick a number between the min and the max randomly. If you want a fixed interval, just set the two number to the same thing. The following is a summary of the command.
  RandomSoundBoard.bat "directory" min max
Media Player Notes
VideoLAN
If you have VideoLAN (VLC) media player installed, Random Sound Board will automatically use VLC to play your sound files.
Windows Media Player
To use Random Sound Board, you must have Windows Media Player installed on your computer. Chances are that you already have it installed. Only on rare Windows distribution would Windows Media Player be missing. In that case, you can download a copy from Microsoft and install it yourself.
Related Links