Insert Delete Swapper
Insert Delete Swapper is a small Windows utility to swap the Insert and Delete keys on your keyboards. It's handy for some keyboards that "mis-position" the two keys.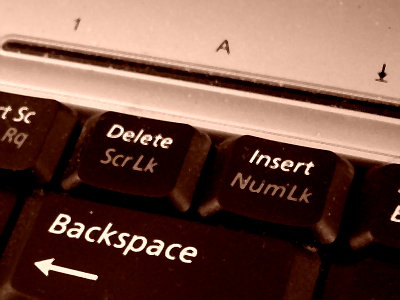 Insert Delete Swapper stays in the Windows Taskbar while it's active. To disable Insert Delete Swapper, right click on its icon and choose Suspend Hotkeys, Pause Script, or Exit.
Insert Delete Swapper is distributed as freeware. You may freely distribute Insert Delete Swapper, so long as you distribute the entire software package as a whole. Please see the Freeware license agreement on this site.
Installation
After downloading the archive and extracting all of the files to a new folder, double-click on the Install.bat that is located in that new folder. The software will install itself in "Program Files" and add to the Start menu.
To make Insert Delete Swapper start-up by default, copy the shortcut in the Start menu into your "Startup" folder.
An uninstall script is installed at the same time. You can uninstall Insert Delete Swapper at any time by clicking on "Uninstall" in the Start menu.
Download

Insert Delete Swapper 1.0 is now available. The current build is 2008-07-20. See Change Log.
Related Links