Windows Key
"Windows Key" is a small Windows utility that allows you to simulate pressing the physical Windows key using your mouse or other methods. Once installed, you put the shortcut onto your desktop or somewhere easily accessible. When you want to access the Windows start menu or the taskbar, just activate the "Windows Key" software.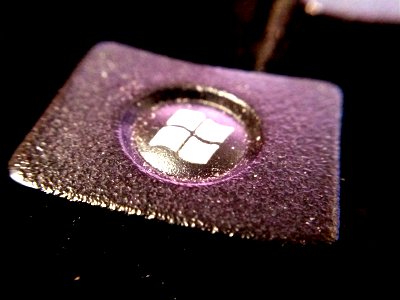 This utiity is great for Remote Desktop and VNC sessions, where the Windows task bar's "auto-hide" feature is on, so the remote session has a difficulty recognize the mouse is at the bottom of the screen. Use this "Windows Key" utility to bring up the taskbar and the start menu.
"Windows Key" is distributed as freeware. You may freely distribute "Windows Key", so long as you distribute the entire software package as a whole. Please see the Freeware license agreement on this site.
Installation
After downloading the archive and extracting all of the files to a new folder, double-click on the Install.cmd that is located in that new folder. The software will install itself in "Program Files" and add itself to the Start menu.
An uninstall script is installed at the same time. You can uninstall this utility at any time by clicking on "Uninstall" in the Start menu.
Download

Windows Key 1.0 is now available. The current build is 2013-02-26. See Change Log.
Related Links