Cyno's Editor Screen Shot
"A picture is worth a thousand words." Therefore, rather than telling you about the features of the text editor, we decided to show you by presenting the menus of the application.
Here is a screen shot of Cyno's Editor on Windows NT running the Sun's JDK 1.0.2: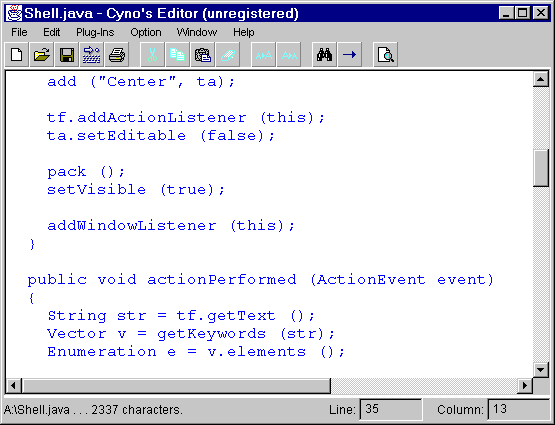 Note: The screen shot may look different on different Java platforms. The text depicted in the picture of the text editor is not part of the Cyno's Editor source code. It is the 'RoundButton.java' example on Sun's JavaSoft web site.